Global Services
·
Chicago, IL
Business Solutions Architect
Do you want to work with a market-leading solution, front-line technology and team-up with driven, dedicated and skilled people?
inriver is a highly ambitious, global company with 70% growth in the software industry. At inriver, you are guided by our values and work in an entrepreneurial atmosphere. You team up with amazingly talented people where our strong High Five culture provides a collaborative platform supporting our globally growing organization.
We invest in your professional growth and with us you develop your skills playing a crucial part in shaping the market for Product Marketing and Product Information Management – right in the center of the global digital transformation.
About the job
As a Business Solutions Architect you will engage directly with our growing list of customers and partners, both as an Adviser or Lead.
You are driven and know when and how to ask the right business questions and support our partners to ensure our solution meets the customer's requirements.
You should have a profound understanding of data models and how to use in order to efficiently meet the customer needs. It's beneficial if you have eCommerce and PIM experience in a Technical or Consultant role.
We would like you to
Be a competence coach for new customers
Plan and run PIM projects together with implementation partners
Define and deliver business solutions to customers / partner with expertise
Develop each customer's & partners knowledge of inriver's PIM solution
Lead and organize seminars and presentations
Conduct product & solution training and certifications for partners and customers
Support partners and our sales team in estimating and quoting solution implementation work
Support partners and customers regarding how to implement and refine the inRiver solution, as required
It is great if you have:
3 - 5 years' experience as business analyst, project manager, consultant or similar
Experience leading data modeling & process design workshops
Good knowledge about information integration and information logistics
Good understanding of the modern enterprise system landscape
Experience presenting to senior level audience
Knowledge and experience managing and/or participating in key-roles in enterprise systems implementation projects
It is awesome if you also have:
Experience working with enterprise software including eCommerce & PIM solutions
Knowledge about the PIM domain
Knowledge about DAM related systems and services
Knowledge about print production using Adobe InDesign 
The successful candidate will be an authentically curious, with a passion for learning, improving your skills and growing your professional career. You have a desire to achieve excellence and to make a real difference for your customers. Integrity is fundamentally important to you and you have strong communication skills. We are looking for a flexible and dynamic team player!
Of course, we also want you to live our core values:  
We act responsibly
We have fun
We take action
We simplify
We are trustworthy
– No one of us is as smart as all of us!
We look forward to hearing from you.
Department

Locations

Chicago, IL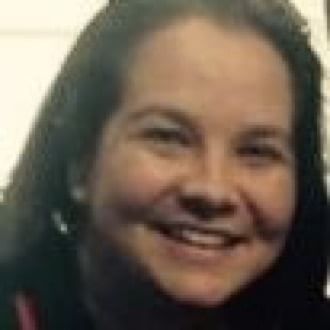 Related jobs
Goal-oriented, hardworking, dedicated, and good fun.
Our global team of inriverians is a dedicated team of professionals where each individual contributes to the strength of our company. We all work toward our common goal of bringing a truly extraordinary PIM solution to the market. Together, as a team, we create global SaaS solutions that are both agile and smart.
Want to join our fast-growing, global team?
About inriver
Inriver empowers organizations to deliver revenue-driving product information at every touchpoint. Inriver's Digital-first PIM™ enables organizations to bring compelling product stories to life for highly customized purchases, obtain actionable guidance on what influences buying decisions, and then quickly adapt to put insights into action. Inriver helps B2B and B2C organizations turn product information into strategic assets to drive revenue for over 1,600 brands and 600 customers globally. Headquartered in Malmö, Sweden, inriver has offices in Amsterdam, Berlin, Chicago, Davao, London, Manila, and Stockholm. For more information, visit www.inriver.com.
Already working at inriver?
Let's recruit together and find your next colleague.