HR Associate and Recruitment Coordinator
Do you want to work with a market-leading solution, front-line technology and team-up with driven, dedicated and skilled people?
Inriver is a highly ambitious, global company with growth in the software industry. At inRiver, you are guided by our values and work in an entrepreneurial atmosphere. You team up with amazingly talented people where our strong High Five culture provides a collaborative platform supporting our globally growing organization.
We invest in your professional growth and with us you develop your skills playing a crucial part in shaping the market for Product Marketing and Product Information Management – right in the center of the global digital transformation.
inrivers' People-team is looking for an entry level HR Associate and Recruiting Coordinator to join our team in Chicago.
Within the People team we work globally even though the position is based physically in Chicago. In this job, you will have a great focus at general HR projects, Talent Acquisition and HR administration. A part of your job will also be recruiting (search, selection, calling references, coordinate, interviews, etc.) together with the recruiting leaders. The job positions you will recruit to will have a wide spread geographically as well as the type of profiles with a focus on junior positions; sales, development, customer success, business consultants, and a lot more.
You will be a part of a People team with a great team spirit that today exist of a Vice President of People, a Head of Talent Acquisition, a couple HR Generalists, a HR Specialist, and a Recruitment Coordinator. You will report to Vice President People.
Key Responsibilities
General HR administration (such as talent acquisition, agreements, labor law, payroll, etc.)
Recruitment; assist in the entire process from search, communication with candidates, coordinate interviews with Leaders, conduct screenings, calling references to agreements.
Drive different HR projects
Ensure up-to-date and accurate Human Resource files and records
Onboarding; Onboarding new employees and being responsible for onboarding program for new employees
Offboarding; Administration and exit-interviews
Performance Management: Administration in performance management and review documentation.
Payroll; Assist in reporting and ensure information is up-to-date and accurate. Working with various state agencies on registration and business needs.
Work environment; Administration and be a part of inriver´s work environment group
Requirements
Bachelor degree in Human Resources or equivalent education
Knowledge and understanding in US Labor Laws
Excellent written and verbal communication skills in English
1-2 years work experience in a similar role

Core values / Behavioral requirements – a high five mentality:
We are looking for a responsible and self-driven candidate, with a desire to achieve excellence. You are highly organized, structured and meticulous. Integrity is important to you and you are a flexible and service minded team player.
Our high five mentality:
· We act responsibly
· We have fun while winning
· We take action
· We simplify
· We are trustworthy

– No one of us is as smart as all of us!
If you like what you see - you might well be our next inrivierian. We look forward to hearing from you!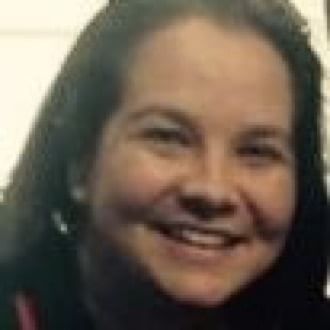 Goal-oriented, hardworking, dedicated, and good fun.
Our global team of inriverians is a dedicated team of professionals where each individual contributes to the strength of our company. We all work toward our common goal of bringing a truly extraordinary PIM solution to the market. Together, as a team, we create global SaaS solutions that are both agile and smart.
Want to join our fast-growing, global team?
About inriver
Inriver empowers organizations to deliver revenue-driving product information at every touchpoint. Inriver's Digital-first PIM™ enables organizations to bring compelling product stories to life for highly customized purchases, obtain actionable guidance on what influences buying decisions, and then quickly adapt to put insights into action. Inriver helps B2B and B2C organizations turn product information into strategic assets to drive revenue for over 1,600 brands and 600 customers globally. Headquartered in Malmö, Sweden, inriver has offices in Amsterdam, Berlin, Chicago, Davao, London, Manila, and Stockholm. For more information, visit www.inriver.com.
Already working at inriver?
Let's recruit together and find your next colleague.