Global Services
·
Chicago, IL
Customer Success Manager
Do you want to work with a market-leading solution, front-line technology and team-up with driven, dedicated, and skilled people?
Inriver is a highly ambitious, global company with high growth in the software industry. At inriver, you are guided by our values and work in an entrepreneurial atmosphere. You team up with amazingly talented people where our strong High Five culture provides a collaborative platform supporting our globally growing organization.
The role
We are looking for a seasoned Customer Success Manager with a minimum of 6 years' experience in B2B/B2C SaaS with a background in Customer Success, Service Delivery and/or Consulting. The desired candidate will have a deep understanding of Customer Experience with the drive and responsibility to help our customers adopt our solutions and secure Customer Time-to-Value. This senior position which acts first and last customer contact for high-value multinational brands is strategically important for inriver and ensures those accounts achieve their business metrics using inriver products and services. You will align closely with our account teams, consult with business solutions experts, and build a success strategy to support the customer throughout their lifecycle. This position is an integral part of our long-term relationship with customers, and the efforts put forth by this individual will directly impact the value realized and the ultimate success of that partnership. Inriver focuses on the customer experience and ensuring each client is fully onboarded, realizing value quickly and ultimately driving adoption with outcomes that lead to renewals.
The CSM will develop and maintain strategic proficiency on inriver products and services help integrate, adopt, and deliver success criteria to maximize the customer's investment by growing advocates and working proactively to be the ultimate voice of the customer.
Responsibilities:
Lead post-sales activities on a portfolio of the most strategic, enterprise level customers through strong relationship-building, product knowledge, planning, and execution
Ability to recognize, understand and translate technical problems to find solutions for customers' value requirements
Can speak and present to any audience within an organization
Retain long-term relationships through advocacy by providing value throughout the customer partnership – be a trusted advisor
Excellent time management skills with the ability to track numerous details and competing priorities
Deliver Continual Business Reviews (CBR)
Analyze data independently to discover insights that drive operational recommendations
Identify risks, KPIs, and opportunities for improvement and collaborate with internal teams to develop clear plans of action
Establish and oversee the customer's adoption, ensure training needs are met, and develop best practices to remove friction, reduce manual workflows and to continually drive the customer return on investment (ROI) and long-term-value (LTV)
Proactively identify and mitigate account risk, prevent churn
Create, plan and drive Customer Success Plans
Ability to advise, recommend and collaborate internally as the voice of the customer
Qualifications:


Minimum Bachelor's degree in business, computer science, or IT related field, Master's in business or related field preferred

PIM experience a plus

Minimum of 6+ years Customer Success/Service Delivery/Consultant experience

Experience working in a performance driven culture with goal setting and defining & measuring customer KPIs

Experience understanding of SaaS/Cloud solutions and technology required

Analytical and curious mindset with a data-driven approach to problem-solving

Demonstrated ability to communicate, present, and influence effectively at all levels of an organization

Strong client empathy, a deep understanding of a customer's business use case, value drivers, and passion for

Strong communication and customer (webinar) interaction skills
Excellent written and oral communication skills in English. Bilingual/Multilingual a plus
Ability to multi-task and provide excellent follow-up in a fast paced, multiple account environment
Demonstrated ability to be proactive, globally collaborate and take initiative to get things done
Strong work ethic; desire to work in an innovative and deadline drive environment with rapidly
Fast learner, adept in understanding and articulating new technologies in the digital landscape
Demonstrated proficiency in working across global teams in multiple time zones
Ability to travel as necessary up to 25% possible (if/when safe to do so)
Technical:
Experience understanding of SaaS/Cloud solutions and technology required

Understanding of organizational change management, PIM solutions and integrations desired
Able to interpret and translate technical requirements, escalations, and root cause analysis to involved parties up to C-level or other customer stakeholders
Proficient computer skills, including Microsoft Office Suite (Word, PowerPoint, Outlook, and Excel)
SalesForce, Zendesk, Pendo, CRM experience highly desired
Personal:


We are looking for a tenacious, outgoing, social, curious, and structured team member. You have a strong solution driven focus and a real passion for delighting customers every step of the journey.
And of course: able to live the inriver core values:
We act responsibly
We have fun
We take action
We simplify
We are trustworthy
No one is as smart as all of us!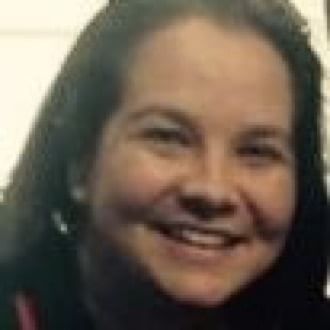 Related jobs
Goal-oriented, hardworking, dedicated, and good fun.
Our global team of inriverians is a dedicated team of professionals where each individual contributes to the strength of our company. We all work toward our common goal of bringing a truly extraordinary PIM solution to the market. Together, as a team, we create global SaaS solutions that are both agile and smart.
Want to join our fast-growing, global team?
About inriver
Inriver empowers organizations to deliver revenue-driving product information at every touchpoint. Inriver's Digital-first PIM™ enables organizations to bring compelling product stories to life for highly customized purchases, obtain actionable guidance on what influences buying decisions, and then quickly adapt to put insights into action. Inriver helps B2B and B2C organizations turn product information into strategic assets to drive revenue for over 1,600 brands and 600 customers globally. Headquartered in Malmö, Sweden, inriver has offices in Amsterdam, Berlin, Chicago, Davao, London, Manila, and Stockholm. For more information, visit www.inriver.com.
Already working at inriver?
Let's recruit together and find your next colleague.