Global Sales
·
Amsterdam, Chicago, IL
Global PA Solution Architect
Do you want to work with a market-leading solution, front-line technology and team-up with driven, dedicated, and skilled people?
inriver is a highly ambitious, global company with high growth in the software industry. At inriver, you are guided by our values and work in an entrepreneurial atmosphere. You team up with amazingly talented people where our strong High Five culture provides a collaborative platform supporting our globally growing organization.
About the job
The Partner and Alliance team supports the growth of inriver with a highly-committed partner community to support the growth of inriver becoming a global organization. This is a strategic role in helping inriver scale to the next level and an exciting opportunity to build an ecosystem. The Global Partner and Alliance Solution Architect is a key player in the success of inriver and our ecosystem. This role will help define solutions for our customers that involve our partners and alliances. The P&A Global Solution Architect will advise our SI partners and technology partners on the integrations and solutions to take to market, work with our internal product and development teams on integrations and work with our partners and alliances globally on sales pursuits. This role will need very good communication skills to manage the relationships with many different partners and alliances and other internal departments of inriver. Towards the partner and alliances you represent inrivers interests and at the same time you are the ecosystems advocate internally to make sure we support well functional solutions for our joint clients and prospects.
This role will be critical to continue to build our ecosystem and help inriver's leadership position through our partners and alliances.
Responsibilities
Define solutions with SI partners to take to market
Define integrations and solutions with technology partners such as Salesforce, SAP and other technology partners
Work with partners and alliances in sales pursuits and opportunities to help with demos, understanding of inriver's product and the value to the customer
Executes (in-depth) discovery with partner and prospect
Performs demo's along and in co-op with the partners/alliances
Drives the opportunities from an inriver perspective with the partner and alliance and collaborates with Sales
Collaborates closely with business development to find or generate opportunities whether a demand generation activity or sales enablement for partners
Responsible to inform partners/alliances on updates/new features/latest news on products/relevant content to keep their knowledge of the product current
Involvement in the entire cycle from concept to deal-closing for inriver or with our partners/alliances
Support partner onboarding/enablement
Requirements
Strong understanding of PIM/Ecommerce landscape and the challenges
Good understanding of the inRiver platform and how inRiver adds value to the business/-processes of the prospects.
Good understanding of the partner platforms and how inRiver would fit in the partner landscape.
Understanding of integrations / dataflows.

Should be able to explain what the integration would look like and how data flows from external platforms through inRiver up to the publication channel.

Demo expert. Ability to perform demos for both business and IT professionals. Outlining the added value for the prospect along with the added value of the partner.
Ability to demonstrate commercial conversations / negotiation experience.
Strong team player. Should be able to connect with various roles. Getting the right people/roles involved at the right moment in time.
Strong organizational, presentation, and communication skills.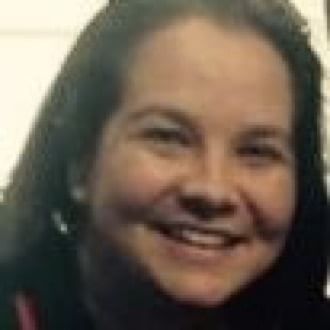 Related jobs
Goal-oriented, hardworking, dedicated, and good fun.
Our global team of inriverians is a dedicated team of professionals where each individual contributes to the strength of our company. We all work toward our common goal of bringing a truly extraordinary PIM solution to the market. Together, as a team, we create global SaaS solutions that are both agile and smart.
Want to join our fast-growing, global team?
About inriver
Inriver empowers organizations to deliver revenue-driving product information at every touchpoint. Inriver's Digital-first PIM™ enables organizations to bring compelling product stories to life for highly customized purchases, obtain actionable guidance on what influences buying decisions, and then quickly adapt to put insights into action. Inriver helps B2B and B2C organizations turn product information into strategic assets to drive revenue for over 1,600 brands and 600 customers globally. Headquartered in Malmö, Sweden, inriver has offices in Amsterdam, Berlin, Chicago, Davao, London, Manila, and Stockholm. For more information, visit www.inriver.com.
Already working at inriver?
Let's recruit together and find your next colleague.